Harbour of Santos
Moinho has its own Santos harbour based container export structure for fast and secure delivery worldwide.
For lowest container freight-costs and best contol upon shipment and loading we have our own team of container loaders in Santos.
Santos harbour is the biggest harbour of South-America, with daily shipping lines to all over the world.
Moinho stands for optimized packing and transport and secure shipments for fast delivery in every continent.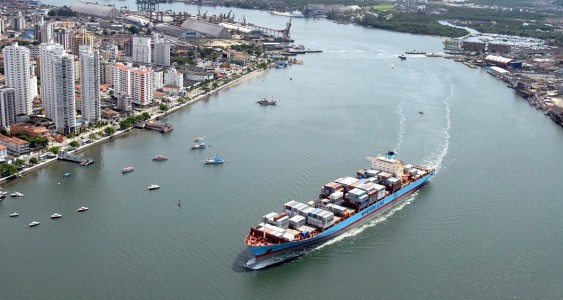 Our big volume in vessels leaving Santos harbour enables us to deliver your container at the lowest tariff.
Speed orders
It may always appear that your unforeseen project planning needs to be adapted and material has to arrive earlier than expected.
Count on us in finding ways to produce special sizes within hours or days, ship them on the first available vessel, with shortest transit time and be surprised by our Speed-Order delivery time.
Our logistic structure and well-trained container stuffing team makes sure that our products will find their way fast and reliable to their destination.